Our Approach
All organizations have a purpose or mission born from an idea that must address particular needs of their clients. This process is ever evolving as change is the new norm of the age in which we live.
For an organization or business to meet its potential for success, it must be clear on its mission and how to achieve it.
Our approach is to guide the business owner in their organizational strategy for success and identify the problems and obstacles that stand in the way. By working with the business owner or leader in eliminating obstacles, we pave the way to success.
Our goal is to form a relationship built on trust and solid results that keep improving over time.
The key Factors to reaching the Potential Performance of your organization are:
Leadership and Teamwork, combined with clear Goals and creative Problem Solving. These are the Drivers for High Performance.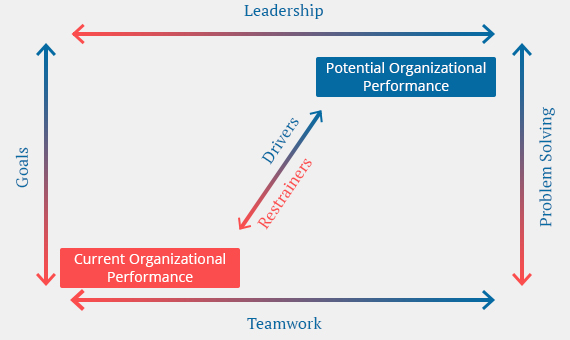 What are Your Restrainers?
What's holding you back from realizing your full potential?