The Four Stages of Team Development:

Stage I, dependency
When organizing a group of employees to work as a team or forming a new team, it's important to know that teams go through stages in their development.
In my last article and video, Navigating the Four Stages of Team Development,  I gave an overview of the four stages of as is taught in our training programs Style Of Leadership And Team Development and My Team And I.
The goal of having people work in a team rather than individually or as a simple group, is to have people participate in continuous improvement, innovation and decision-making.
Team members have specific responsibilities at each stage in the team's development. The leader also has certain responsibilities to make sure that the team can navigate through each of the stages. Many teams fail because this knowledge and support is not made available.
Stage I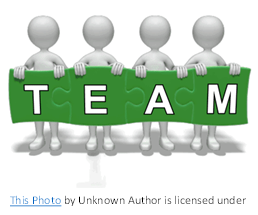 At this stage team members are dependent on their leader to make decisions and keep them informed. Their responsible to do their tasks in accordance with the role description and quality standards if they exist. The manager's role is to make sure people are clear on what's expected of them.
To move from being dependent on the leader to becoming organized as a team, they need orientation in the form of agreeing on ground rules, establishing goals and objectives and quality standards.
Managers' Role
To facilitate transition to the next stage of team development the manager needs to shift his style in decision-making. This means presenting his decisions to the team for their input before making the final decision. This would apply to all decisions that affect the team such as standards and goals and objectives.
At this stage the group still has minimum power, but the platform is being set for them to move to the next stage which is becoming organized.
At each stage there is a relationship challenge and a task challenge. To move through each stage, the team members and the manager need to be aware of these challenges and how to navigate through them.
When involving team members in discussions conflicts can arise. Stage II of team development is called both organization and conflict. The task challenge or objective is to become organized as a team and the relationship challenge is dealing with the conflicts that are sure to arise. People must learn the skills associated with the task of organization and the relationship issue of conflict. It's the managers responsibility to facilitate this or provide the proper resources.
Trust
When teams are being formed especially new teams, people may not know each other that well and trust tends to be low. Trust is a core foundation of teamwork and certain behaviors either generate trust or create distrust. In my next article and video, I'll talk about the Trust Model.